Thanks to the welding department, Allen Peterson III, one of our amazing Mechanical Engineer students with a background in welding, has been working on the Sign Production Project.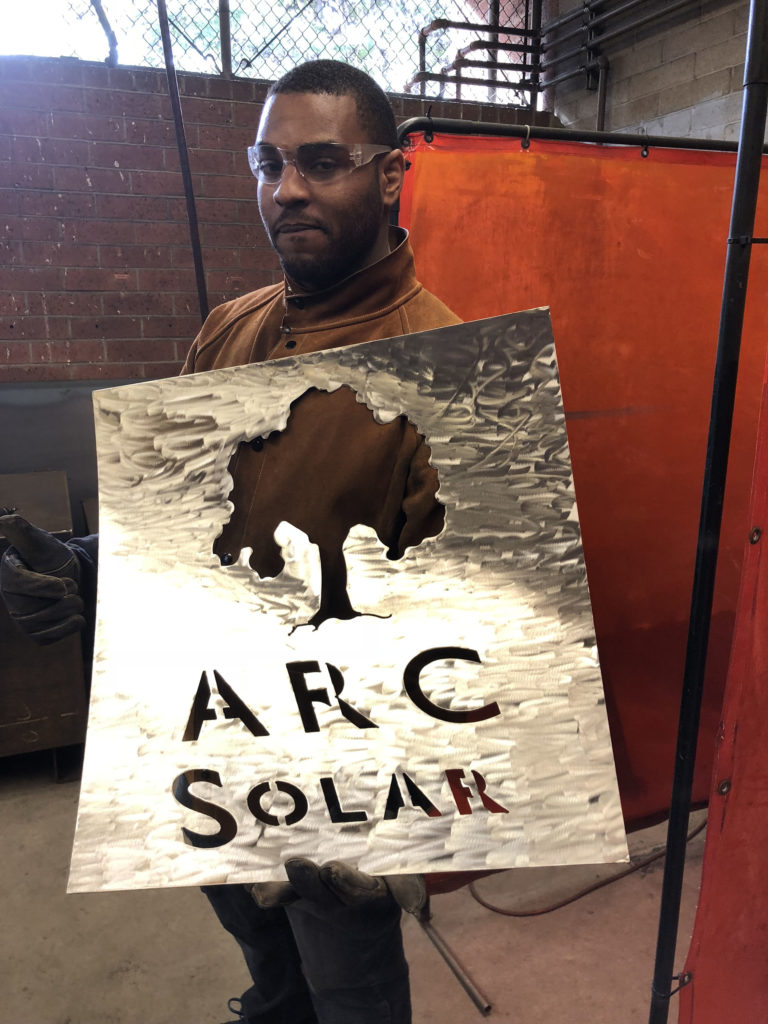 Using the Plasma CNC Cutter, he has been creating signs on Stainless steel sheet metal for use around campus to allow students to better recognize the locations/identify different departments. How the signs will be displayed is still to be determined, but they will soon be seen on the doors, walls or displays around campus very soon.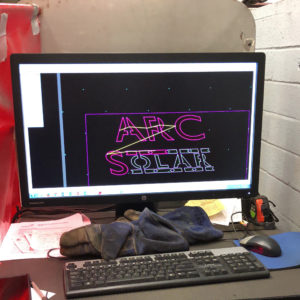 We took a closer look into the process of making these signs. Needless to say, there are a lot of steps and close attention to detail that is involved. First, our intern Allen has to align the Plasma Cutter with the sheet of metal through coordinates on the computer. After aligning the Cutter, a font must be picked and placed within the coordinates to determine where they will be cut on the metal.
Then comes the fun part. As the metal is being cut, a spectacle of sparks light up the workspace. It is something hypnotic to behold, as the image is slowly made visible through the spark showers of the plasma cutter.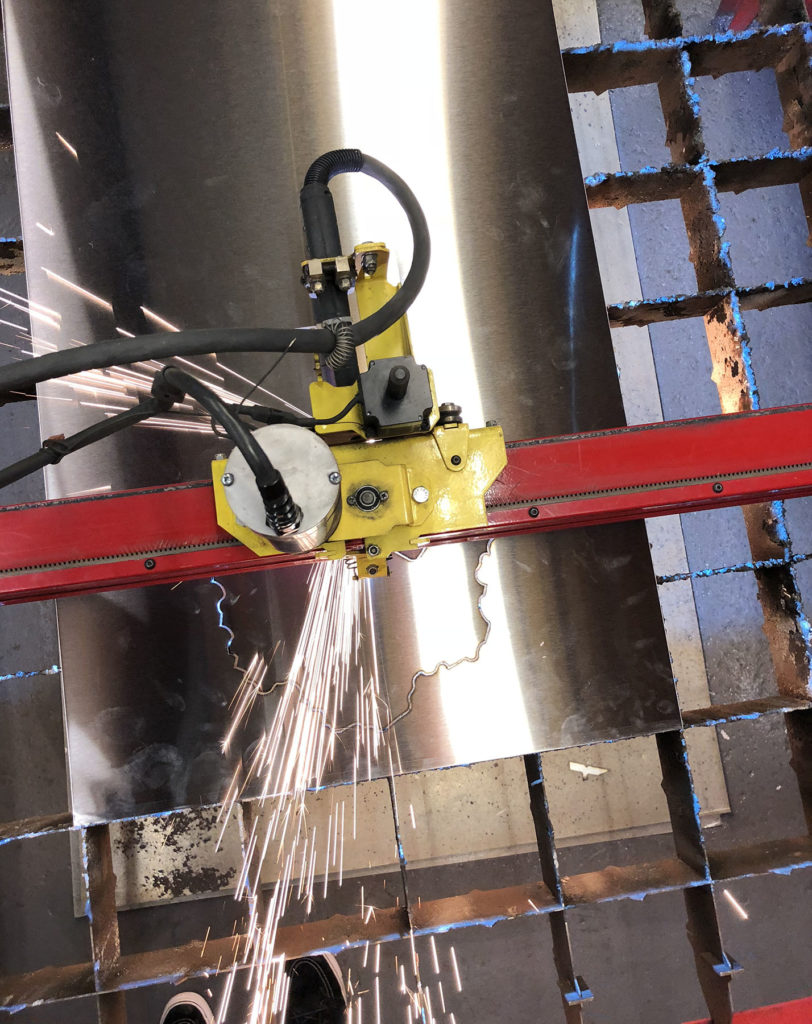 After the metal is cut, Allen used a grinder to create the nice finish that we see on the sign. The new, eye-catching difference in the texture of the metal is something worth marveling at.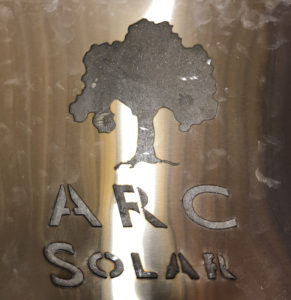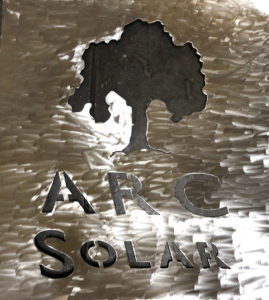 The departments that have had signs made for them include our Physics, Engineering, Solar, Early Child Development, Chemistry, Biology, and Design Tech departments. The goal is to have easily recognizable campus departments, while at the same time beautifying our school. At the Design Hub, we are eager to help make our campus a better place. We utilize our student's talents so they can be the force that helps benefit our campus life, and we can be the force that helps them gain the experience using this incredible machinery to eventually enter the workforce.